This modification and upgrade, using BMW components, results in a lower-ratio
gearing for R26, R27, R50 and R60 gearboxes producing smoother, robust and responsive
performance especially in 1st, 2nd and 3rd gear changes while 4th gear is unchanged. The
"S" gear ratios allow the rider to accelerate smoothly through gear changes by letting the
motor rev freely through an optimum power-torque range.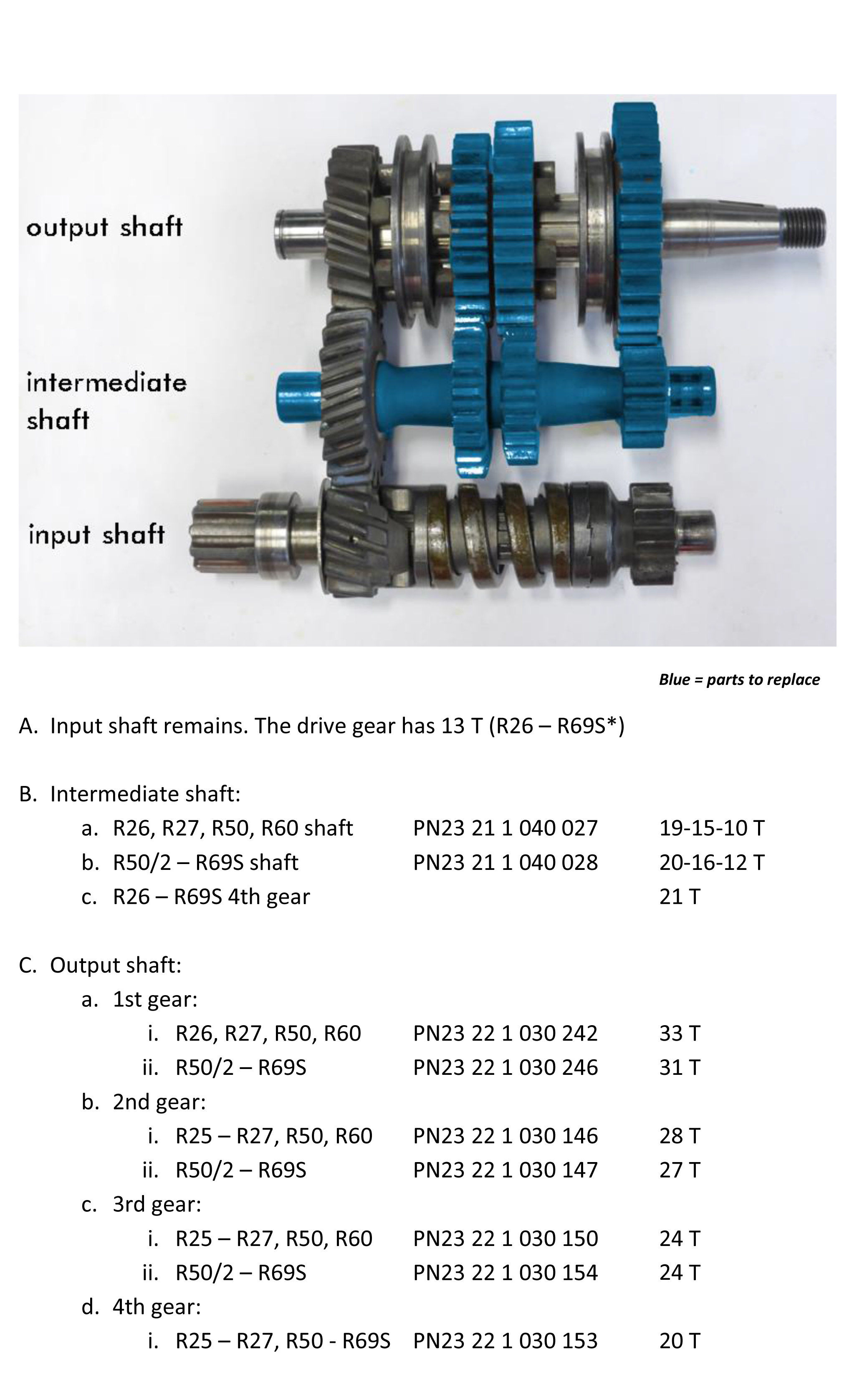 Although the 3rd gear of both gearboxes have the same number of teeth, they are different:
The standard gear has a diameter of 65.6 mm and the S-type gear has a diameter of 65.2 mm.
They have a different profile deflection. The S-gear is marked with a green dot, for easy identification.